Opening Hours and Address
Our retail unit is now open to the public! If possible, please contact us in advance to provide a general timeframe and we continue to recommend wearing a facemask whilst in the shop. We look forward to seeing you all again!
Hours:
Monday 10am–4pm
Tuesday 10am–4pm
Wednesday Closed
Thursday 10am–4pm
Friday 10am–4pm
Saturday Closed
Sunday Closed
Thank you for all your support throughout this Year.
Contact Info:
Email: mail@thesouthamptonbeadshop.co.uk
Telephone - 02380 016243
Address:
The Southampton Bead Shop
Unit 7 Acorn Business Park
Empress Road
Southampton
SO14 0JY
Store Location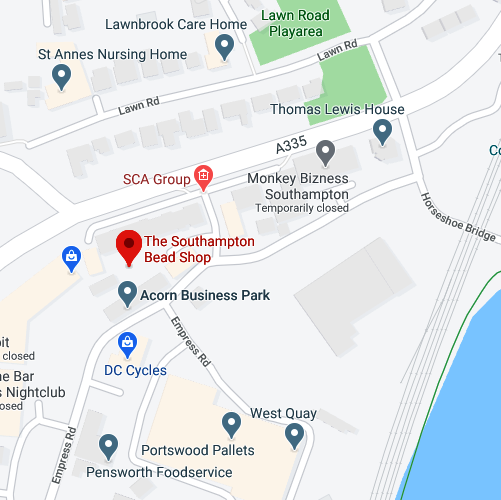 Find more inspiration on our Facebook and Instagram page.