Opening Hours and Address
Our Working Hours: Weekdays except Wednesday, 10:00am to 4:00pm Closed Saturdays
We are closed on Bank Holidays, Easter and Christmas Holidays.
To visit our shop you must email or phone us at least one day in advance to provide a general timeframe, and remember to bring a facemask to wear whilst inside. We will also provide disposable gloves to ensure a hygienic environment during your visit. The health of our customers and staff is our top priority and we hope you can understand such measures are to help maintain the well-being of everyone in the community.
Contact Info:
Telephone - 02380 016243
Email: mail@thesouthamptonbeadshop.co.uk
Address:
The Southampton Bead Shop
Unit 7 Acorn Business Park
Empress Road
Southampton
SO14 0JY
Store Location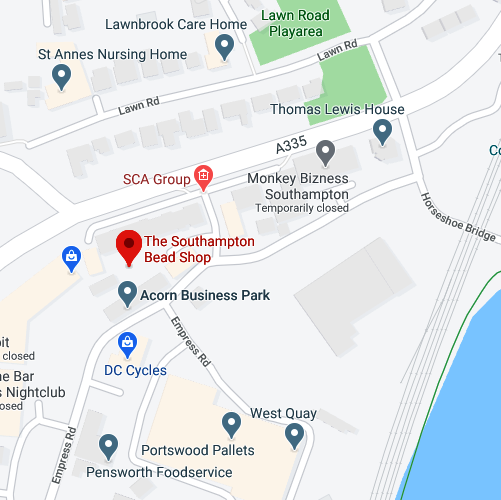 Find more inspiration on our Facebook and Instagram page.